Moth by Sean T Poindexter with #giveaway
Moth Book Tour & Giveaway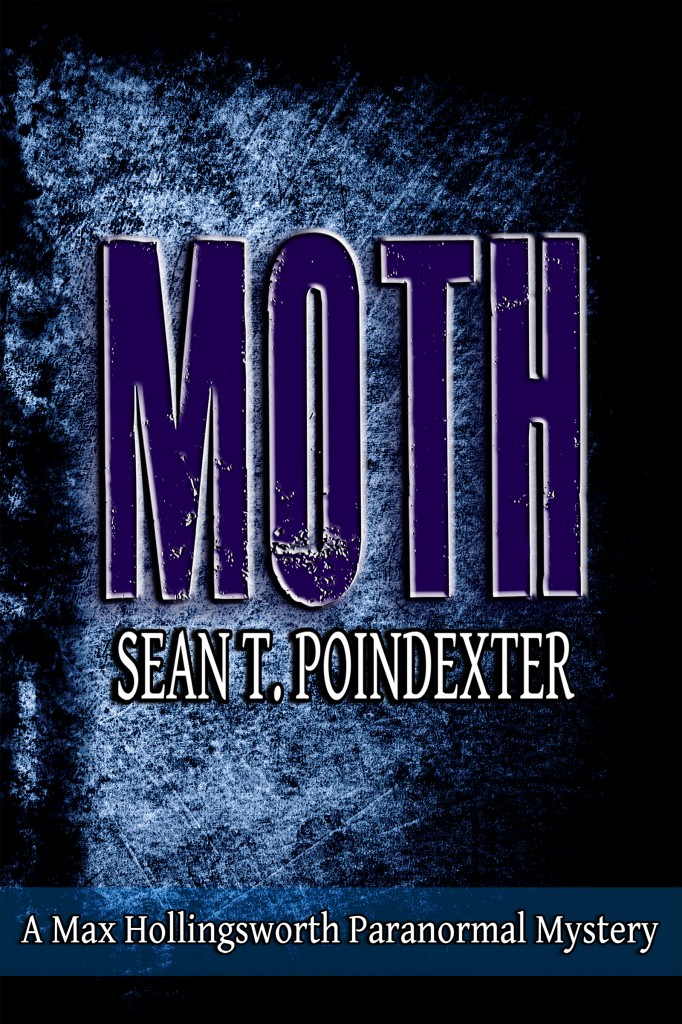 Moth
Social worker Max Hollingsworth is no stranger to monsters. Supernatural or human, he's faced all kinds. But when he's called upon to investigate a missing child, he may have met his match.
Children are vanishing, not just from the streets, but from their parents' memories. Max's investigation leads him to a gang of neo-Nazi vampires running a child slavery ring. There, he comes face to face with the deadliest enemy he's ever met, their charismatic and powerful leader Boone.
Running low on hope and options to find the missing children, Max turns to his friends for help. But even they aren't enough. Forced to face the darkness of his own past, Max forges an alliance with the least likely ally of all. An enemy whose cruelty was almost his end, and haunts him still.

Rated 18+ for language, violence and sexual content.
You can buy Moth at these retailers:

Sean T. Poindexter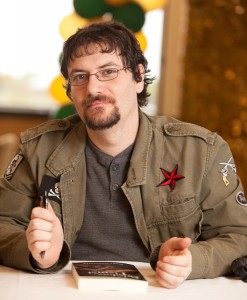 Though born in Mesa, Arizona, Sean has spent most of his life in Missouri. After college, Sean went into social and investigative work, primarily with disabled adults and seniors. Sean's background in sociology, criminology, and philosophy and his experience as an investigator for the State of Missouri, are heavy influences in his writing.
While Sean has been writing most of his life, he did not consider doing so professionally until he was inspired by a terrible vampire movie. During the film, Sean amused himself by imagining the vampires being attacked by a dragon. His imagination resulted in his series,
The Dragon's Blood Chronicles
, featuring dragons and vampires.
Sean enjoys watching and reading science fiction, fantasy, horror, and thrillers. His hobbies include playing Xbox, fantasy role playing games and collecting firearms.
Moth
is Book 1 of
The Max Hollingsworth Paranormal Mysteries
. Sean's other books include
The Shadow of Tiamet
and
The Will of the Darkest One
, both from
The Dragon's Blood Chronicles
.
You can find Sean at these links:
(REVIEW)
"neo-Nazi vampires running a child slavery ring." - Does that grab your attention? It did mine. I am always looking for something different and this read was definitely one of those. This detective novel has a flawed main character with true care for others at his heart. Max suffers from nightmares, he's trying to keep a steady relationship even though he has a job that has long odd hours and full of stress.
When investigating a missing child case, the reader is introduced to a determined character who has only the care and safety of children as his goal. Taking it more seriously than previous workers on the job. Max seeks out the answers to one particular missing child's case and find a connection between vampires, drugs and a church coverup going on.
He will give up at nothing, putting himself not only in danger, but in the middle of the attack on the vampires. It is a mix of procedural work and supernatural thriller. He goes above and beyond his job, cares deeply about what happens to the children and his friends.
I enjoyed the read, it's a detective story with the paranormal element that I love -vampires. It is very well written, engrossing and sexy.
Giveaway
This Giveaway is open Internationally, with this exception: The winner of the Signed Print copy of THE SHADOW OF TIAMAT must live in the USA.
You must be 18+ to enter.
2 Winners will receive an eCopy of THE SHADOW OF TIAMAT by Sean T. Poindexter
1 Winner will receive a Signed Print copy of THE SHADOW OF TIAMAT (USA only)
1 Winner will receive a $10 Amazon Gift Card
This tour is brought to you by

Please check out the other hosts on the tour for chances to enter the Giveaway!
9/2 -
http://cheshirecatlookingglass.com
http://www.mmbearcupoftea.com
9/3 -
http://www.javajohnz.com
9/4 -
http://kenowinsky.blogspot.com
9/5 -
http://abookaddictsdelight.tumblr.com
http://marthaemms.blogspot.com
9/6 -
louanncarroll.com/blog
9/7 -
http://www.mythicalbooks.blogspot.ro/
9/8 -
http://theadultcoverbybritt.blogspot.com/
http://www.christophfischerbooks.com/
9/9 -
http://starangelsreviews.blogspot.com
http://theadultcoverbybritt.blogspot.com/
9/10 -
insidebjshead.blogspot.com
http://theadultcoverbybritt.blogspot.com/
9/11 -
http://maerwilson.com/
http://theadultcoverbybritt.blogspot.com/
9/12 -
http://roomwithbooks.com
http://theadultcoverbybritt.blogspot.com/
9/13 -
http://www.cubicleblindness.com
http://theadultcoverbybritt.blogspot.com/
9/14 -
http://dealsharingaunt.blogspot.com/
http://theadultcoverbybritt.blogspot.com/
9/15 -
www.pratr.wordpress.com
http://shahwharton.com